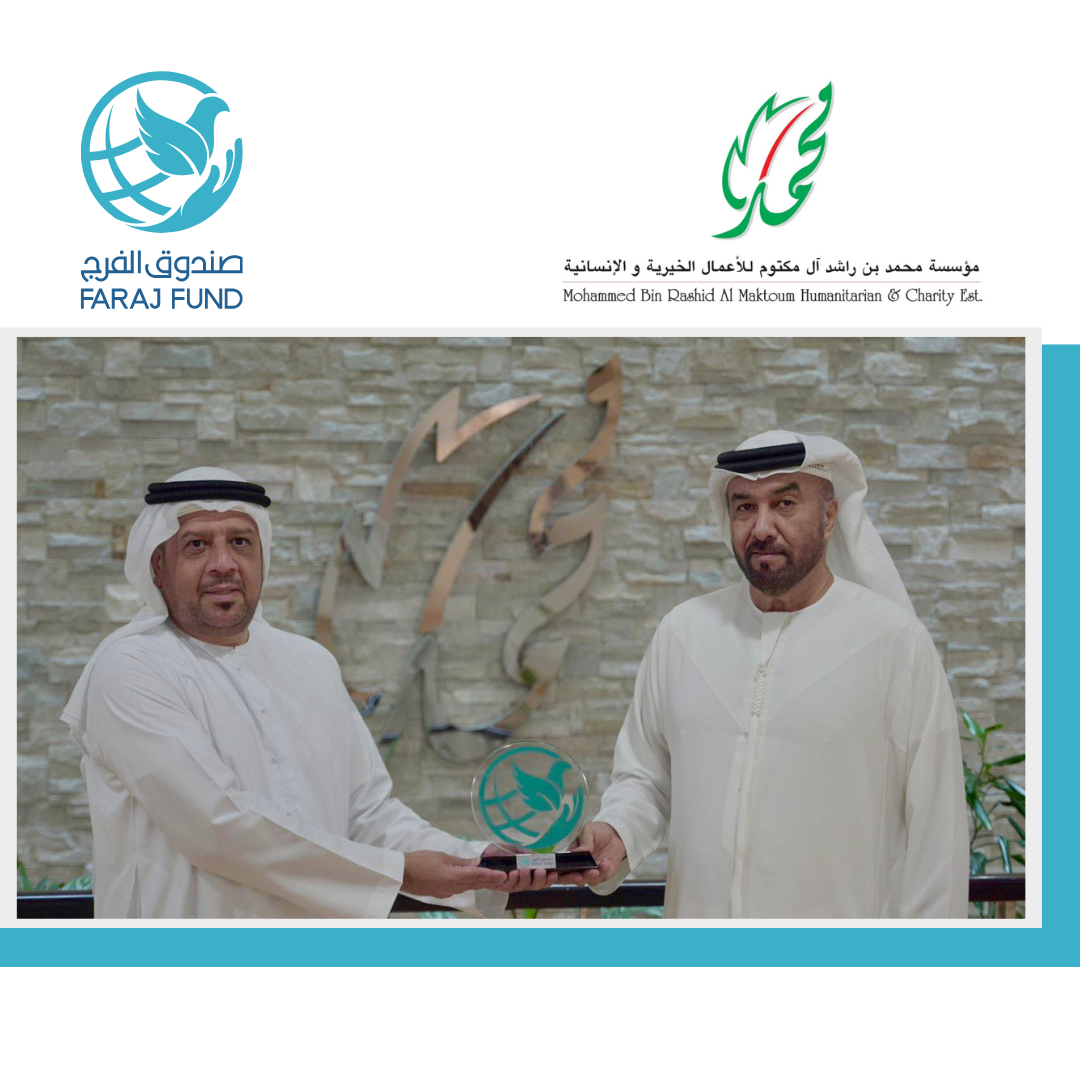 14.11.2022
UNDER AN MOU, MOHAMED BIN RASHID AL MAKTOUM CHARITABLE FOUNDATION SUPPORTS FARAJ FUND WITH AED 1 MILLION
Mohamed bin Rashid Al Maktoum Charitable and Humanitarian Foundation, under the memorandum of understanding with Al Faraj Fund of the Ministry of Interior, donated one million dirhams for the fund over the course of 2022. The donation is in support of its charitable and humanitarian activities in helping inmates serving time in financial cases in the penal and correctional institutions across the country.
The Foundation, headed by HE Khalid Ali bin Zayed Al Falasi, member of the Foundation's Board of Trustees, and in the presence of Saleh Zaher, Director of the Foundation, received at its headquarters in Dubai a delegation from the Al Faraj Fund Management, including Burqan Ahmed Abdullah Al Hammad, Deputy Director General of the Al Faraj Fund of the Ministry of Interior, and Saleh Muslim Al Ketbi, Director of Public Relations and Government Communications of the Fund. During the meeting, the two sides discussed ways of future cooperation to serve those in need.
HE Khalil Daoud Badran, Chairman of the Al Faraj Fund Board, stressed that the Fund is keen to step up strategic partnerships with all national entities, associations and bodies. These partnerships will help achieve the goals of the Fund in line with the directives of the UAE government and its endeavor to enhance the well-being and quality of life of all segments of the Emirati community.